Why Choose Us
Experience Modern, Comfortable Care
Receive precise outcomes with our technology
Have a relaxing visit with sedation
Feel confident in Dr. Hardcastle's years of experience
Why Choose Us
Experience Modern, Comfortable Care
Receive precise outcomes with our technology.
Have a relaxing visit with sedation.
Feel confident in Dr. Hardcastle's years of experience.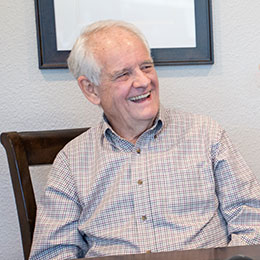 Patient Education
Take care of your smile with our help! We use intraoral cameras and personalized tips to ensure you make the best decisions for your oral health.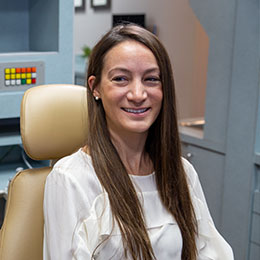 Modern Technology
3-D technology, digital X-rays, and cameras give us a clear picture of your mouth while planning treatment. They help your procedures go smoothly for easier appointments.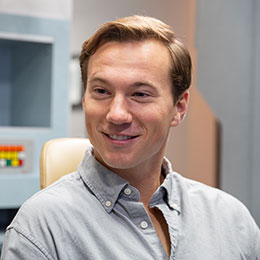 Money-saving VIP Club
Get coverage on preventive services and discounts on other treatments with a small monthly fee thanks to our VIP Club. It's a great option if you don't have insurance!
Count on Us for Exceptional Dental Care in Dallas
We know how much the oral health of your family mean to you. It means a great deal to us too! Our team is focused on giving you exceptional dental care in Dallas that helps you make the best decisions for your smile. By coming to Village Dental Care, you will:
Improve your oral hygiene routine with our personal recommendations.
Find treatments for every member of your family.
Feel at ease with our cozy amenities and sedation options.
Afford your care even without insurance thanks to our VIP Club
Meet with a team that values patient relationships.
Experience the benefits of modern dental technology.
Ready to enjoy your experience at the dentist? Call (972) 992-5223 for an appointment today.
Nourish Your Smile With Comprehensive Dental Services
Whether you're seeing us for the first time or have been with us for many years, our relationships with our patients matter to us. We respect and value you – and each other – and we hope it shows. We offer many treatments to protect, rebuild, or beautify your smile – but we'll never push anything on you. Instead, we'll teach you about why a procedure is necessary, and even show you with our intraoral camera.
Some of the treatments we offer include:
General Dentistry – We will thoroughly clean your teeth and gums to reach all those places you miss at home. We'll also examine your mouth for signs of gum disease, tooth decay, cavities, and even oral cancer.
Cosmetic Dentistry – You'll discover many ways you can address the problems in your smile. Veneers, tooth bonding, and teeth whitening can give you a polished appearance you love showing to others.
Restorative Dentistry – Repair damaged and diseased teeth with our many restorative treatments, such as tooth fillings, root canals, crowns and bridges, and more.
Dental Implants – If you have missing teeth, our dental implants will give you what your smile is missing. These artificial tooth roots strengthen your jawbone and improve your oral health long term.
Orthodontics – You don't need braces to straighten your teeth. Invisalign can give you the smile you want, without wires and brackets.
Oral Surgery – Sometimes an extraction is necessary to save other healthy teeth. We can also remove your wisdom teeth if they potentially threaten your oral health.
We use dental technology to make every procedure easier and more efficient for you. We use digital X-rays to expose you to less radiation and 3-D imaging to capture clearer images of your mouth. We also use lasers in many of our procedures so you avoid any stitching and have a quicker healing time.
We'd love to meet you and your family and get to know your oral health needs! Choose exceptional dental care in Dallas by calling (972) 992-5223 for an appointment. You can also request an appointment online.