Tooth Removal / Extractions
Call Today To Relieve Dental Pain
Get your extraction without seeing a specialist
Relax with dental sedation during your procedure
Stop your toothache & put an end to your discomfort
Tooth Removal / Extractions
Protect Your Oral Health With Tooth Removal in Dallas
Ideally, you'd enjoy your original set of teeth for your whole lifetime. However, that's not always possible. Sometimes an extraction is needed to save your teeth and gums from further damage and infection. If you do need a tooth removal in Dallas, Dr. Hardcastle can perform the procedure right here in our office. He can:
Stop the pain in your mouth
Prevent  infection from spreading to other teeth
Help you enjoy your meals without discomfort
Make room for other teeth to put an end to overcrowding
Call (972) 992-5223 today for your tooth removal in Dallas. If you are dealing with a dental emergency, we'll try to see you ASAP.
Restore Your Smile by Extracting Your Tooth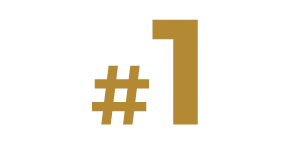 Decay is the #1 reason for extraction, followed by gum disease.Source.

There are many reasons you may need an extraction procedure. Sometimes, we need to make room in your mouth to help overcrowding issues or to stop an infected tooth from affecting your healthy teeth. It's also a common procedure if you are getting dentures and need to prepare your mouth for your new smile.

If you do need an extraction, there's no reason to feel nervous. Here's why:
Dr. Hardcastle will fully explain why you need the procedure, and even show you problem areas with an intraoral camera. Educating our patients is a top priority before we begin any work!
We will use a local anesthetic to completely numb the area of your mouth before we begin. Plus, you can choose from two forms of sedation if you need a deeper sense of calm. Laughing gas and oral sedation are available,
Our comforting amenities will put you at ease, including pillows, blankets, and warm towels. You can also watch TV while we work.
After your procedure is done, we'll give you instructions on how to best care for your smile while healing. Once you have fully healed, we can discuss your restoration options for replacing your extracted tooth. You may be a candidate for implants if you have strong enough bone health. Dr. Hardcastle performs many dental implant procedures, including full-mouth teeth replacement with implants.
Call (972) 992-5223 today for your tooth removal in Dallas. If you are dealing with a dental emergency, we'll try to see you ASAP.
Common Questions About Tooth Removal / Extractions
You can expect the site to heal within seven to 10 days for most types of extractions. You can play a role in how quickly you heal, however. Village Dental Care will give you complete aftercare instructions for you to follow. The closer you stick to Dr. Hardcastle's guidelines, the quicker and easier your healing period will be.
You can feel confident our Village Dental team will do all we can to ensure your tooth removal is as comfortable as possible. First, we'll take a set of digital X-rays to help us plan your procedure. Then we'll use an anesthetic to ensure the area we're working on is thoroughly numb. We can also offer oral sedation pills or laughing gas to eliminate your dental anxiety and help you relax.
Yes! Extractions performed by Dr. Hardcastle are safe. He plans your procedure with 3-D imaging, which reveals potential complications before your procedure begins. His careful planning and decades of experience make your tooth removal as safe and precise as possible. In addition, Village Dental Care only recommends an extraction when it's your best option.