General Dentistry
Prevent Decay & Keep Your Smile Bright
Keep your smile at its best with professional cleanings
Ask about our money-saving VIP Club
Easily access preventive care for all ages
Enjoy Excellent Oral Health with General Dentistry in Dallas
If you want to keep a confident smile and healthy teeth and gums, take advantage of our general dentistry in Dallas. The Village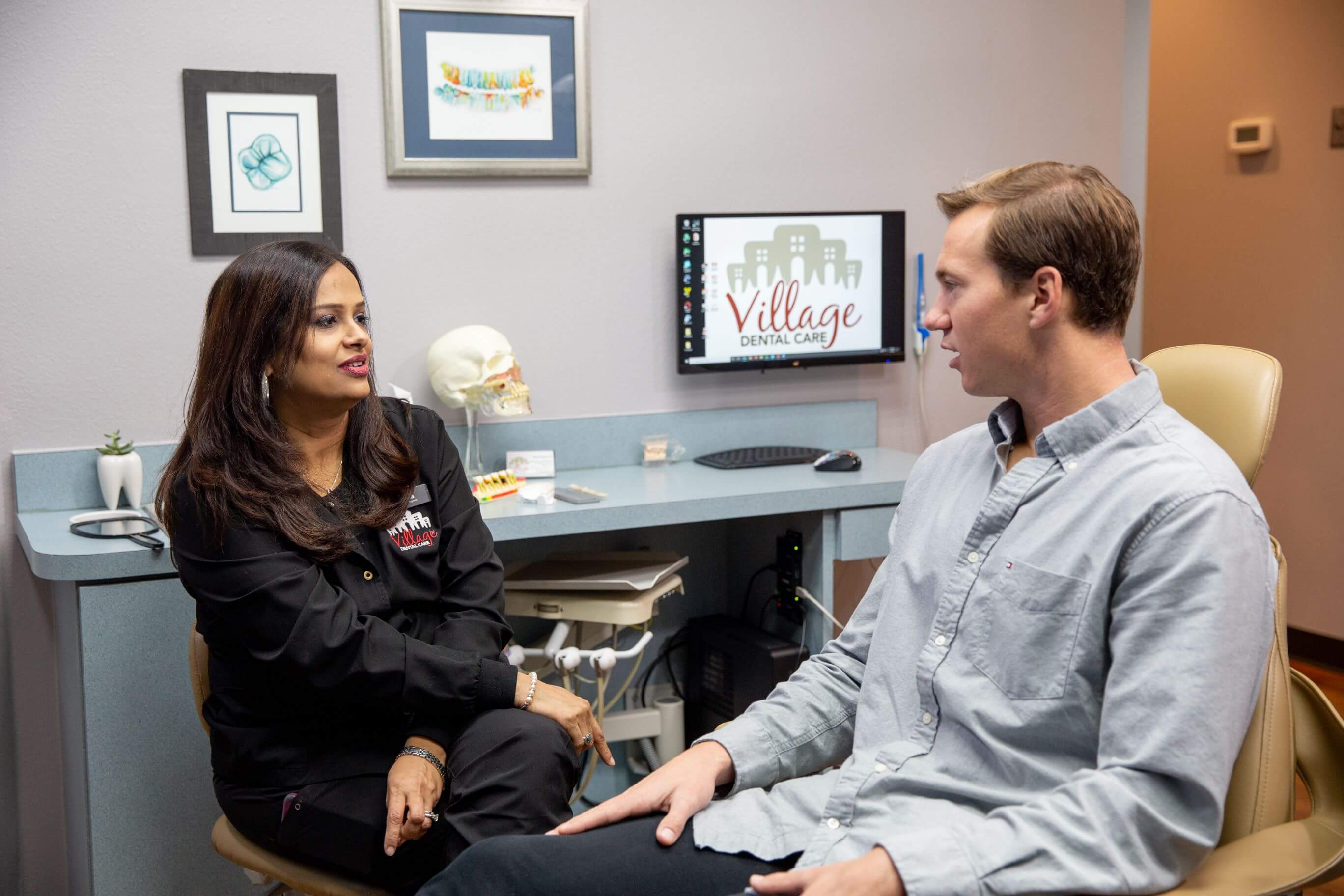 Dental Care team will ensure your teeth stay healthy, your bite remains strong, and gum disease is kept at bay.  Our wide range of services will keep your mouth looking and feeling its absolute best!
Our general dental services include:
Thorough dental cleanings to remove harmful plaque and tartar buildup
Oral cancer screenings to detect potential problems before they become serious
Education on the best oral care practices and advice on how you can keep your mouth healthy at home
Periodontal therapy to lower your risk of gum disease and prevent tooth loss
To schedule your next dental exam or other general dental care, call us today at (972) 992-5223. Ask about our VIP Club, which offers savings on cleanings, exams, and other preventive services and discounts on other services too.
Feel Confident in the Future of Your Oral Health with Preventive Care
Dr. Hardcastle not only believes in excellent care at Village Dental but also in the care you give your smile when you're not in his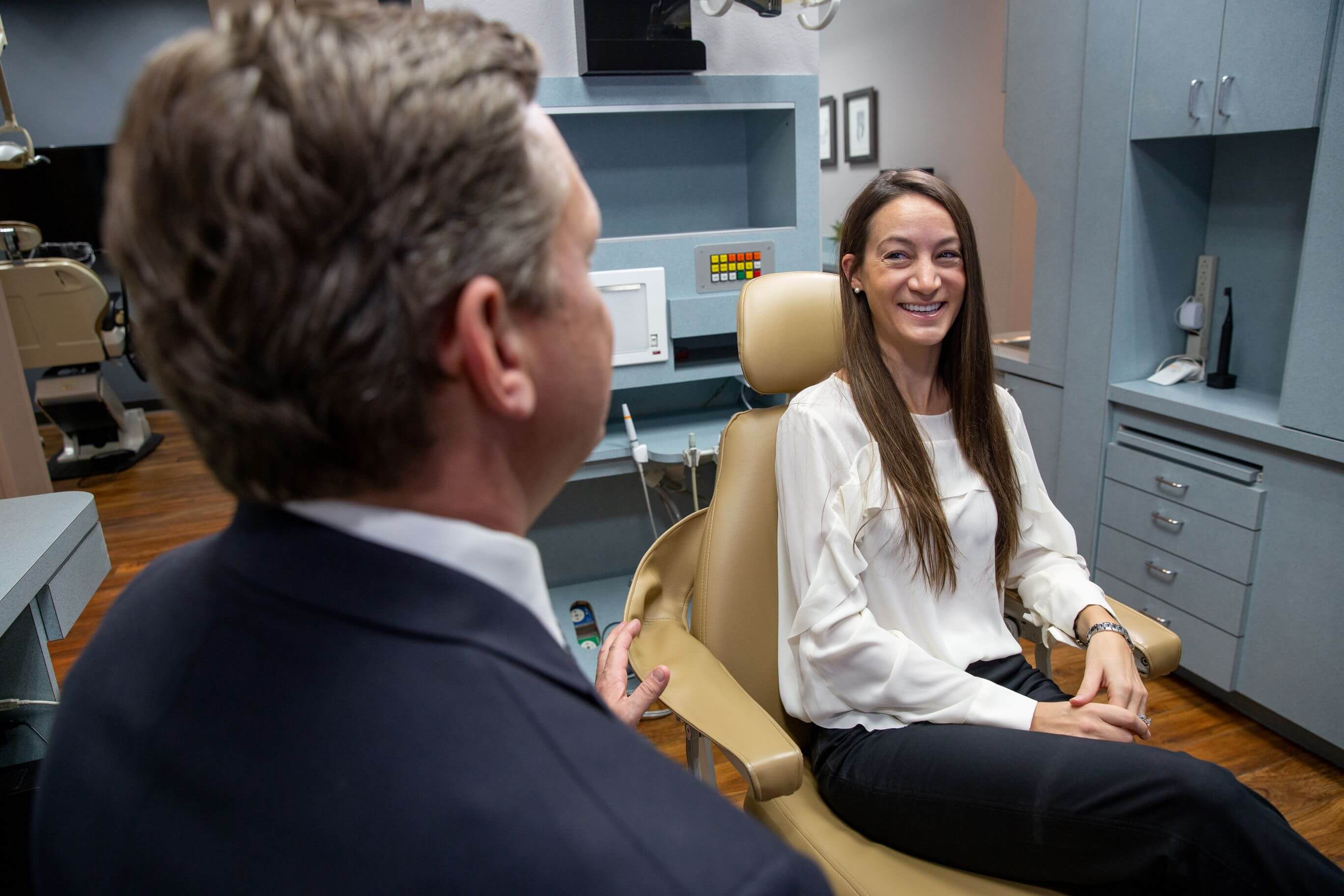 office. That's why he gives his patients tips on how to best care for their oral health and prevent long-term, painful issues. In addition, Dr. Hardcastle's general dentistry services are designed to keep your mouth healthy for years to come.  Here are just a few of the ways our preventive care can help you live your best life:
Preventive care helps you stay ahead of untreated cavities and gum disease that can cause bigger problems such as infection and tooth loss
Keeping up on your oral health prevents you and your kids from missing school and work
Having regular oral exams can identify harmful issues like oral cancer that might otherwise go undetected.
Your mouth will look and feel great
Stop worrying about the future of your oral health! Give Village Dental Care a call today at (972) 992-5223 for general dentistry in Dallas. You can also request an appointment online.
Common Questions About General Dentistry
General dentistry includes several services that are designed to help you maintain an attractive smile and optimal oral health. Among these are dental cleanings and exams, gum disease treatment, and preventive services like fluoride treatments and dental sealants. Routine dental care goes a long way toward keeping your smile in the best shape possible.
Foods that are good for your body also tend to be good for your teeth. This includes fresh fruits and vegetables, lean proteins, whole grains, and calcium-rich foods like cheese. With their high water and fiber content, some fruits and veggies work almost like a toothbrush to clean plaque from teeth. Nuts are a great snack, as they contain minerals that help strengthen tooth enamel and make it more resistant to cavities.
Brushing with a toothpaste that contains fluoride at least two times a day is essential in preventing cavities, as is daily flossing. Limiting the amount of sugary or highly acidic foods in your diet is also helpful. If you're unable to brush after meals, rinsing out your mouth with water is a good way to help wash away the food debris and bacteria that cause cavities. Ask your dental team about fluoride and sealants, two treatments that can make your teeth less cavity-prone.