Hybridge
Get a Simple Solution for New Teeth
Replace an entire arch of teeth with fewer implants and a quicker healing time. Before you know it, you'll have the beautiful smile you've been waiting on!
Implants stimulate your jawbone so you enjoy better oral health and a stronger smile. You can eat anything you want again!
We use modern technology like digital X-rays and 3-D scanning to plan and customize your procedure. You'll spend less time in the dentist's chair too!
Boost Your Quality of Life With Hybridge Dental Implants in Dallas
You never realize how much you miss when you're living with diseased or missing teeth. You have to skip some of your favorite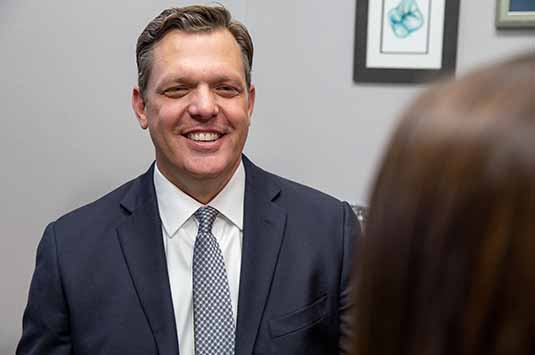 meals, and you lose out on other benefits of a healthy smile – including better overall health. However, even if you've been living this way for years, you can do something about it. Our Hybridge dental implants in Dallas will give you aesthetically appealing teeth with all the function of a natural smile. You'll benefit from:
A less invasive procedure since it involves fewer implants
Faster healing time so you can enjoy your new smile quicker
Improved bone health and oral health
A boost in confidence with your appearance
Stronger teeth so you can eat a wider range of foods
A solution that doesn't require as much jawbone structure
Take the first step to enjoying your smile again by calling (972) 992-5223 for an appointment.
Take Advantage of Our Special Offer!
Schedule a FREE Hybridge Consultation
Hybridge is the tooth-replacement solution you have been waiting for. Your new arches of teeth will be secured in your mouth with implants so that you can eat, laugh, and speak with complete comfort and full dental function. Find out if this is the right solution for you during your risk-free Hybridge consultation. Call (972) 992-5223 today to reserve your appointment!
Reveal a Lifelike Smile With Hybridge Implants
ot every dentist can use the Hybridge system. Only a dentist with extensive experience and training in placing and restoring implants can become certified to offer Hybridge treatments. Dr. Hardcastle has this training, which means you don't have to visit another specialist to restore your smile. You can get your smile back right here in our office.
Here is what to expect with Hybridge implants:
Dr. Hardcastle will examine your mouth and use digital X-rays to see if this is the right treatment solution for you. He may recommend an alternative implant procedure based on what is best for your smile.
If Hybridge is ideal for you, he'll take 3-D scans to plan the procedure. He may need to extract any remaining teeth to fully prepare your mouth for your new teeth.
He'll place about five or six implants in your mouth, based on what's needed to give you the best results. While he'll numb your mouth prior to placement, you can also receive sedation to help you relax during the procedure.
After the implants are in place, you'll receive temporary teeth so you walk out of our office with a complete smile. The healing time can take a few weeks, but then you'll return for your final arch of teeth. The fixed bridge is made for you in a special lab using exceptionally durable materials.
This procedure is perfect for patients who've been told they don't have the jawbone structure for implants. You'll love how confident you feel after it's done. Plus, since your new teeth have the same feel and function as natural teeth, you'll be able to floss and brush the same as before too. You'll want to keep up with regular checkups so we can monitor your oral health and keep your smile beautiful and healthy.
Rebuild what you've lost with Hybridge dental implants in Dallas. Call (972) 992-5223 for an appointment. If you're concerned about costs, be sure to ask about our third-party financing. Because fewer implants are used, a Hybridge treatment is one of the most affordable options for replacing many teeth with implants.
Common Questions About Hybridge Dental Implants
Yes! Hybridge is a great option if you've had bone loss in your jaw. Because we use fewer implants, we require less bone for support. However, in the case of significant bone loss, it may be necessary to perform a bone grafting procedure. Your dentist will be able to determine if you need a graft after examining you.
It's hard to put a price tag on any dental procedure without examining your mouth first. However, Hybridge dental implants cost less than many other full-mouth implant procedures because we use fewer implants. Some insurance companies cover part of the cost, and we can work with you on a treatment plan that keeps your budget in mind. We also have third-party financing options to help you afford treatment.
Our Hybridge implant patients overwhelmingly agree that implants are worth the investment. Implants give you a feel and function most similar to your natural teeth. You'll be able to eat foods like crunchy apples without a second thought. Plus it has a faster healing time than other types of implant treatments, so you'll enjoy your smile quicker than you even realize.